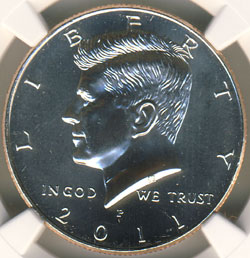 The annual Uncirculated Coin Set or Mint Set continued to evolve during the era from 2010 to 2019. The sets would include coins from the newly launched quarter series featuring national parks and sites. After several years of using a special satin finish, a brilliant finish was reintroduced.
The America the Beautiful Quarters launched in 2010, following the immensely popular State Quarters Program and one year program featuring the territories. The new series would feature a national park or site from each state, territory, and the District of Columbia. Each year a total of five different designs were released and included within the annual sets.
Besides the newly launched series, the Native American Dollars Program and Presidential Dollars Program continued with the issuance of new designs, but the Presidential series ended in 2016. Starting in 2010, the Lincoln Cent would feature a new reverse design depicting the union shield.
Starting in 2011, the United States Mint began to use a brilliant finish for coins included within the annual Mint Set. This replaced the more distinctive satin finish which had been used for the previous six years. Grading services and collectors typically do not differentiate the new brilliant finish as a separate issue from standard circulation strikes.
In addition to the regular annual mint sets issued each year, in 2017 to mark the U.S. Mint's 227th anniversary, a special 225th Anniversary Enhanced Uncirculated set was issued that included enhanced uncirculated versions of all the coins in the set.
2010-2019 Mint Sets By Date