2005 Uncirculated Mint Set
The United States Mint began using a new type of finish for the annual uncirculated coin set. The 2005 Mint Set (Buy on eBay) was the first year to include coins struck with the so-called "satin finish".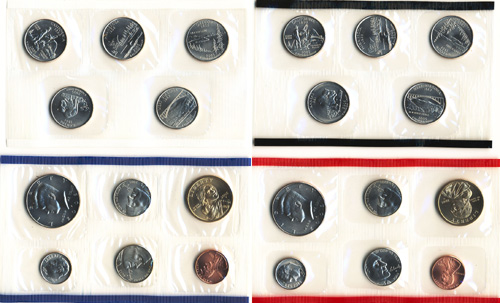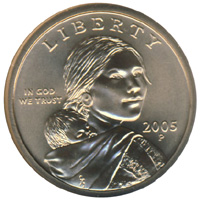 When sales began on May 31, the US Mint indicated that it was the first time in history that the set had a satin finish. The purpose of the change was to adopt a consisted style across the various uncirculated products and further differentiate the coins from those included in numismatic bags and rolls or issued for circulation. The satin finish is created by sandblasting blanks prior to striking, which results in coins with frosted, less reflective surfaces.
For this year especially, the satin finish coins were found more frequently in high grades. Many coins received numerical grades of MS68 or MS69 from the major grading services, which began to differentiate these coins from circulation strikes, which were more typically encountered in lower grades. Collectors of specific series also had to make the decision of whether they would update their sets with both the business strike version and satin finish version of each coin.
The 2005 Mint Set included a total of 22 different coins. This included Philadelphia and Denver Mint strikes for the Lincoln Cent, two Westward Journey Nickels, Roosevelt Dime, Kennedy Half Dollar, and Sacagawea Dollar. The 2005 State Quarters were also included, which featured California, Minnesota, Oregon, Kansas, and West Virginia.
Pricing for the set remained unchanged from the previous year at $16.95. An expanded period of availability and the introduction of the satin finish led to greater interest from collectors with 1,160,000 sets sold.
2005 Mint Set Information
Mintage: 1,160,000
Coins Per Set: 22
Face Value: $5.92
Original Issue Price: $16.95